Anonymous asked: How many kids do you have and how old are they?
4 tags
4 tags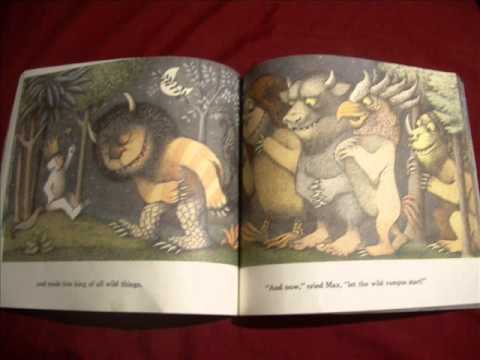 2 tags
1 tag
1 tag
3 tags
3 tags
1 tag
5 tags
3 tags
5 tags
1 tag
3 tags
4 tags
4 tags
"Meditation brings wisdom; lack of meditation leaves ignorance. Know well what leads you forward and what holds you back, and choose the path that leads to wisdom." -Buddha "
5 tags
"We all should know that diversity makes for a rich tapestry, and we must..."
– Maya Angelou
3 tags
Bricks
Desmond and I were pretending that we were fighting and he punched me in the arm. I said "Owwwww" and he says, "I'm sorry, mama, but I'm made outta bricks." LMAO. I love that he really thinks he's hard as bricks.
6 tags
Jesus is an Alien
My grandmother came over to keep the kids for a few hours so that my husband and I could go out to eat and to see a movie… Apparently when my grandma comes over, she talks to my kids about Jesus (which, I'm NOT happy about), but I'm letting it slide for now. This is what Desmond thought of the conversation… Des: Mama, Nannie told me about Jesus. Me: Oh yeah, what did...
4 tags
Tomorrow
Tomorrow will be the day we make plans for our future… Tomorrow I find out how bad my mother's cancer is. I'm terrified.
4 tags
Less Than a Woman?
I was induced with both my children. My first-born, I was induced because I was late, and my doctor was going on vacation. I couldn't stand the thought of another doctor delivering my baby, so I went ahead with the induction. My second-born, I had to be induced for medical reasons, but since I had already been induced, it wasn't as big a deal as it was the first time. I've read...
Things my son says
Last night I made veggie quesadillas and Spanish rice for dinner and my son said, "Mom you're gonna be on a cooking show because you're the best cook ever!" He's the sweetest. :)
3 tags
4 tags
Attn: Parents
Please don't call your children 'sexy'. It's creepy and makes you look like a pedophile. No child is 'sexy'. Cute, adorable, sweet, precious, handsome, beautiful, gorgeous, and pretty are acceptable, but 'sexy' is something you call your significant other. And when you talk about some one's children, because you get your feelings hurt by what...
12 tags
What is Motherhood?
Motherhood is more than "mothering" a child, it's about Unconditional Love. Loving your child more than anything, and knowing that no matter what happens along the way, you will love them. Motherhood is about Sacrifice. Giving up something or doing without so your child can have the world. Motherhood is about Patience. Take a deep breath and move forward; Parenting isn't...
4 tags
Terrific Tofu Burgers
I didn't take a picture… I wish I would have now. :/ Ingredients 2 [16 ounce] packages firm tofu 3 tablespoons vegetable oil 2 cups diced onions 1 cup peeled and grated carrot 1 cup diced bell pepper 1 teaspoon dried oregano 1 teaspoon dried basil 1 teaspoon dried dill 2/3 cup chopped walnuts 1 cup breadcrumbs 2 tablespoons tahini 2 tablespoons light miso 2 tablespoons...
2 tags
Procrastination
I would like to say that my procrastination problem is the reason that I have strayed away from the "30 day blog challenge", but that's just not the case… [I don't even have a procrastination problem. Lol] The topics were starting to bore me and I just don't write about things that bore me very well. Moving on to the topic of this blog… Procrastination. ...
2 tags
A Fictional Book
Day Thirteen The Dexter series is absolutely amazing. I love the way the author [Jeff Lindsay] uses Dexter's "dark passenger" to take care of criminals that don't deserve a second chance. I suggest everyone that likes crime novels, to read this series. You will be HOOKED! :)
11 tags
So Who Am I?
Day Twelve I am twenty-four years old, and I have been through more than most will ever have to go through [thankfully]. It's made me the strong woman I am today and I wouldn't go back and change a thing. I'm a daughter. I'm a daddy's girl. Always have been, always will be. My mom and dad had their problems, and still do, but I do know that they did the best they...
3 tags
A Photo of Me Taken Recently
Day Eleven This is me and my daughter. Not my favorite picture, but it is the most recent photo that I have of myself. :)
1 tag
A Photo of Me Taken Over Ten Years Ago
Day Ten Currently this is the ONLY picture I have of myself in the past. Well, it's the only picture of me in the past on this computer and I'm not digging through pictures right now. Ha. This is me when I was 8 months old. Not really sure why the bow is on the side of my head, but hey, it was the 80s. :P
3 tags
"Be the change you wish to see in the world."
– Gandhi
4 tags
A Photo That I Took
  Day Nine This is my favorite recent photo that I have taken and loved. My daughter was playing dress up. Tutus, beads, my heels, and dresses were EVERYWHERE! Gotta love being a mommy to little girls. [I have the best of both worlds, a boy and a girl. And I love every minute of it.]
3 tags
A Photo That Makes Me Sad or Angry
  Day 8 My great grandfather, Daddy Whit, passed away almost three years ago. I miss him more than I could ever have imagined, but I'm happy I have no regrets about how things were with us. I don't regret not visiting him, because we constantly went to visit him. I think a lot of people end up regretting their relationships with people once they pass away, because they didn't...
"We're all damaged in our own way. Nobody's perfect. I think we are..."
– Johnny Depp
3 tags
A Picture That Makes Me Happy
      Day 7 This is the picture that makes me happy. Especially today, since Season 2 is starting up!
2 tags
My Biggest Pet Peeve
Day Six. I have several pet peeves… but I have to say that the biggest one is hypocrites. One of the reasons I quit going to church [It wasn't the ONLY reason, it was just one of the largest reasons] was because of hypocrites. The preacher standing up on the pulpit preaching about not judging people, and then turns around and "votes" a member out of the church because...
4 tags
My Favorite Quote
Day Five "If you enter this world knowing you are loved and you leave this world knowing the same, then everything that happens in between can be dealt with." -Michael Jackson This quote has helped me through so much. It's odd that a quote can be so powerful, but it's true. All we need is love, and if you are loved, then all the hard times seem so minimal.
2 tags
My Favorite Book
Day Four -The Harry Potter series -The Hunger Games trilogy
2 tags
My Favorite Television Program
Day Three My husband and I tivo our favorite shows and watch them late at night together, since we work opposite schedules. My CANNOT miss shows are: Lost [my son, Desmond, was named from a character on the show, well that and because it's an Irish name. :) ], Dexter, Heroes, Weeds, Glee, True Blood, The Office and 30 Rock. I've recently started watching 16 and Pregnant, but those...
1 tag
My Favorite Movie
Day Two This is a tough question for me, because I love movies. I have so many favorites, I don't want to have to choose just one, so I'm going with my top two movies… 'Edward Scissorhands' and 'Purple Rain'. 'Edward Scissorhands' was the movie I watched that made me fall in love with Johnny Depp and 'Purple Rain' is just amazing,...
My Favorite Song
Day One My favorite song is "I'll Stand By You", by The Pretenders. [I was pleasantly surprised when Finn on 'Glee' sang it to Quinn's sonogram. Great minds really do think alike.] I've been singing that song to my kids since they were in my womb. It's my love song to my babies.
3 tags
30 Day Challenge
Post a blog about each topic. One a day for the next 30 days. Day 1: My favorite song. Day 2: My favorite movie. Day 3: My favorite television program. Day 4: My favorite book. Day 5: My favorite quote. Day 6: My biggest pet peeve. Day 7: A photo that makes me happy. Day 8: A photo that makes me sad or angry. Day 9: A photo that I took. Day 10: A photo of me taken over ten years ago. ...
2 tags
Holidays
It's really sad when you have family that lives 25 minutes from you and you can't go see them on holidays because you're "not allowed over". My racist grandpa will not allow me and my family over because my husband is black and we have biracial children. Isn't that pathetic? I really would like to change my maiden name to my mother's maiden name. Anyone...
2 tags
"We atheists do not believe in gods, or angels, or demons, or souls that endure,..."